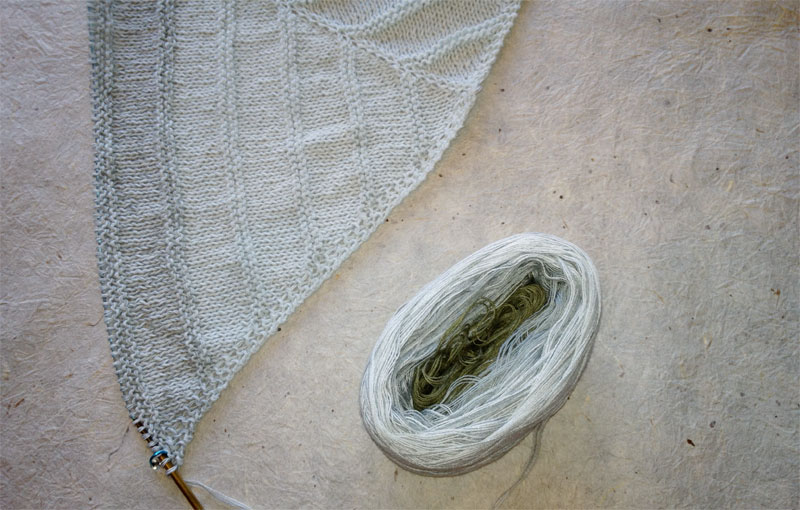 I was happily knitting along on a Boneyard Shawl (by Stephen West) for myself with the super lovely Wolle's Color Changing Cotton when I made the mistake of showing it to my mom two days before Mother's Day. Well…  you can guess what happened. She loved it. And then I also made the mistake of showing her my other skeins of Wolle's in my stash and she made a not so subtle hint about what she'd like for Mother's Day. Unfortunately, I'm one of the slowest knitters on the planet so she got to preview a tiny fraction of her Boneyard Shawl on Mother's Day proper and then we had some champagne and I packed it up and only just gave the completed project to her last week. At least it was worth the wait if I do say so myself. It was not easy to part with.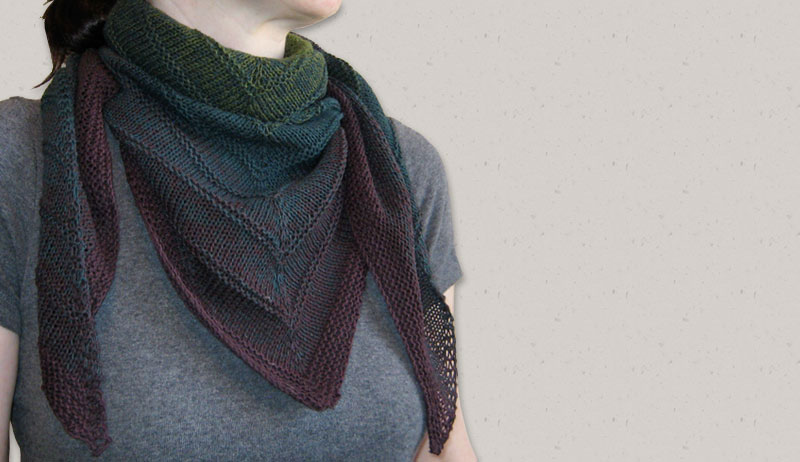 [button link="http://www.ravelry.com/projects/Kimley/boneyard-shawl-2″ color="#c2ebb1″ text="dark" window="yes"]My Project Details on Ravelry[/button]
So now I'm back to working on mine and eagerly anticipating having my own ombré-colored boneyard shawl.
My mom's is in the amazing Dante colorway and mine is in the Sand colorway which goes from an eggshell blue to a darker grey-blue to an olive-khaki color. I can't tell you how much I love the way this yarn knits up. Practically every shawl design I see now I think how would it look in some Wolle's color changing yarn???