My schedule has been unusually hectic the last few weeks and I didn't have time to post the amazing potholders I received in the recent potholder swap over on Ravelry. But look at these fab handmade lovelies I got…
I'm so impressed by the quality and creativity of everyone involved. I'm already looking forward to next year's swap!
And here are my finished potholders that I sent off to live in someone else's collection. It's especially nice knowing how much the recipients appreciate handmade items. The swap is a win-win in every way.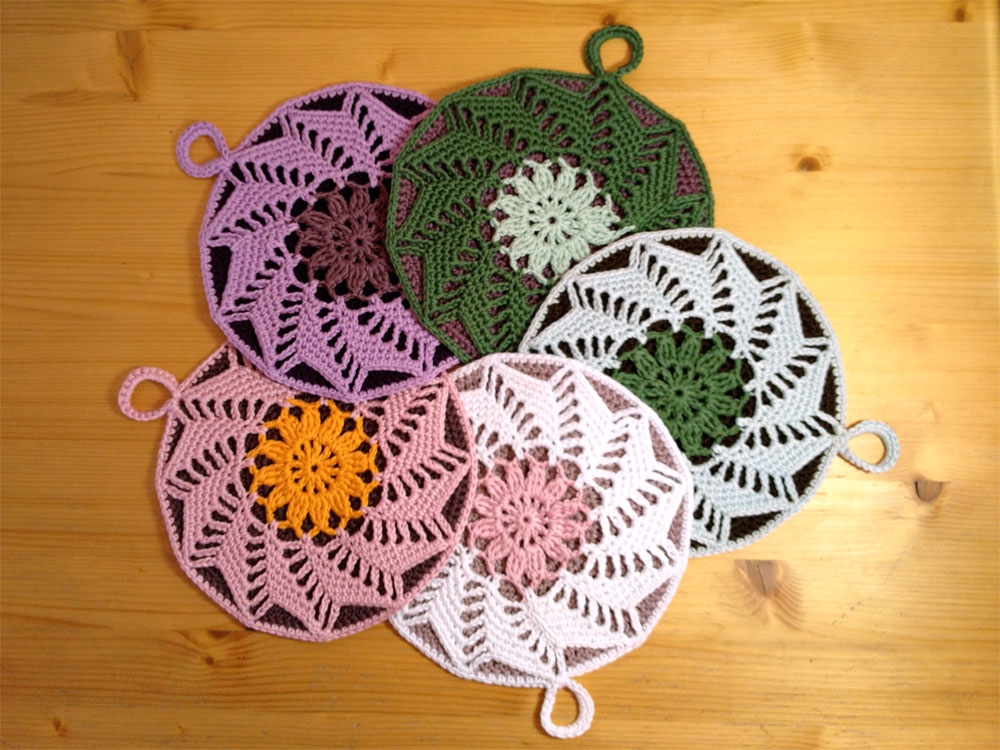 [button link="http://www.ravelry.com/projects/Kimley/potholder-swap-2012″ color="#c2ebb1″ text="dark" window="yes"]My Project Details on Ravelry[/button]
If you missed out on this year's swap, don't fear… there's a dishcloth swap coming up in the same group which should be just as fun. And of course, you can start planning early for next year's swap!