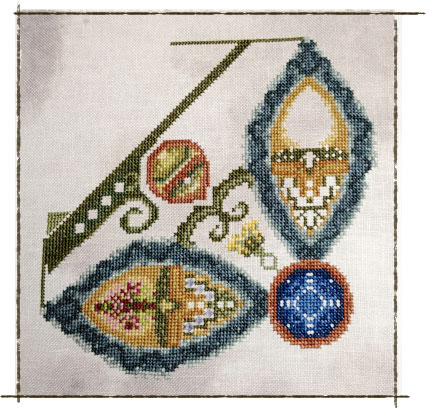 The last few years I've been focusing most of my crafty energy on my knitting and crocheting but recently I've seen some really amazing embroidery and it got me inspired to pick up my linen and floss again.
I just discovered Karen Ruane's blog which has some beautiful embroidery. I especially love the notebooks she embroidered.
And Evelin Kasikov's mix of craft and graphic design really hits home for me. Check out the slideshow of her MA project. This just blew me away.
Now I'm itching to make an embroidered book of my own. In the meantime I picked up this mandala design by Martina Rosenberg that I had started quite a while ago. Above is my WIP but you can see the full design on her website.