I've just switched my blog over to WordPress and have a lot of catching up to do…
Though I haven't blogged in a while, I've actually been knitting and crocheting quite a bit. So here's a finished piece from last May – the Eiki Shawlette. This was a fun project that had the perfect ratio of relaxing garter stitch and an interesting lace pattern – my favorite kind of knitting.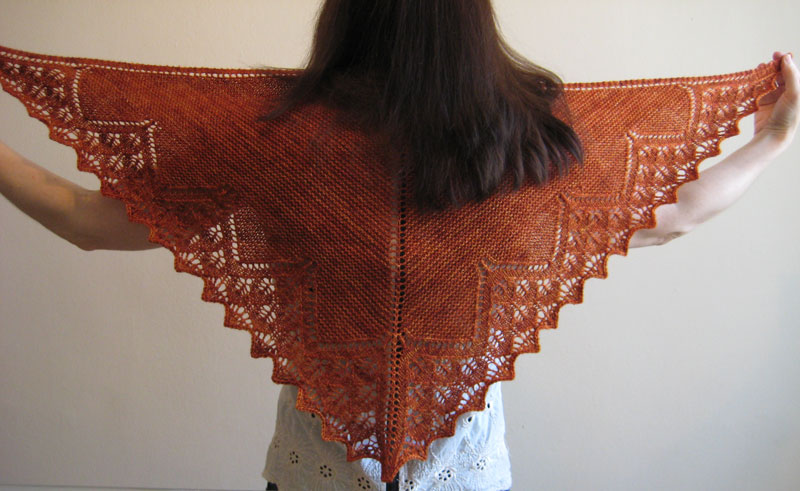 The pattern is by Janel Laidman and I knit it using the super squishy and wonderful Kelpie Fibers Taliesin MCN Sock yarn in the Zanzibar colorway.
Now I just need to figure out how all those french chicks wear these things and look so cool.